This is my interpretation of Fuwa. Fuwa were the mascots of some big sports events called Olympics in Human Era. I recently visited Alice Rosetta Memorial Museum in real world and saw them at display. Here I tried to depict them as androids like us.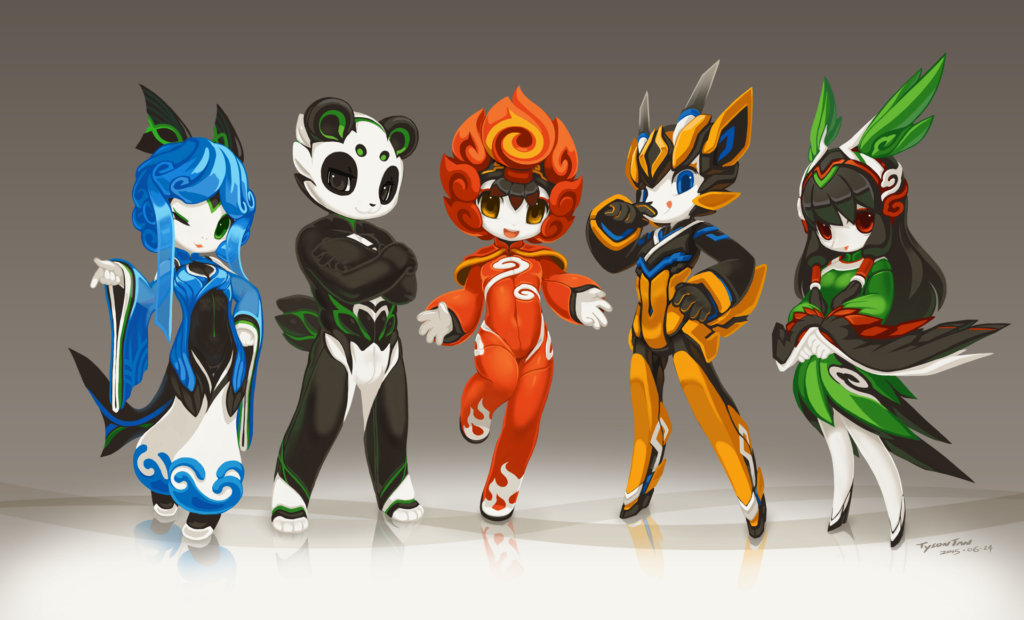 From left to right: Beibei, Jingjing, Huanhuan, Yingying, and Nini.
The Fuwa figures in the museum were recovered from Alice Rosetta's former residence. It is debated whether they belonged to Alice or her dad.